A Guide to Ibiza Sunsets
Ibiza is an island long been known for its great parties and fantastic nightlife. As the sun sets, Ibiza becomes even more beautiful with amazing landscapes and one-of-a-kind sunsets.
It's not only the daytime in the Balearic island of Ibiza that's great. The place is proud to offer some of the most amazing sunset views in Europe. The west coast of Ibiza is entirely sandy beaches where you can watch a spectacular sunset from any point on the beach or in a boat after a tiring swim or snorkel.
The Best Places To See The Ibiza Sunset
Benirras Beach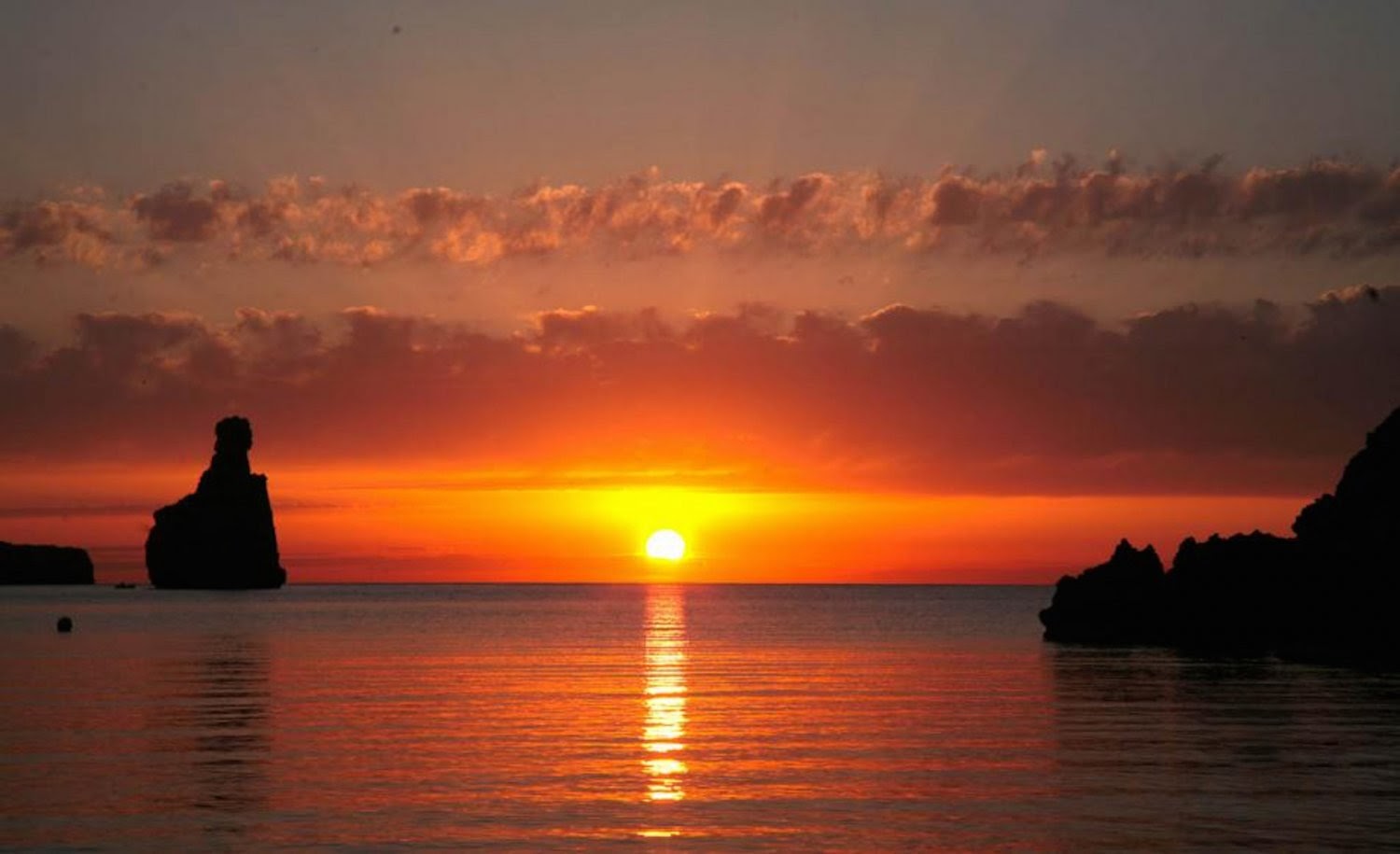 Situated on the west coast of Ibiza, Benirras Beach or Cala Benirrás is a large expanse of sand that attracts locals and tourists alike. Here you can catch one of the best sunset views in Ibiza with its impressive backdrop, just off in the distance.
If you want to stay for an evening drink or two, there are a couple of beach restaurants in Cala Benirras. Enjoy sunset cocktails at Elements Ibiza Beach Club.
Cala Comte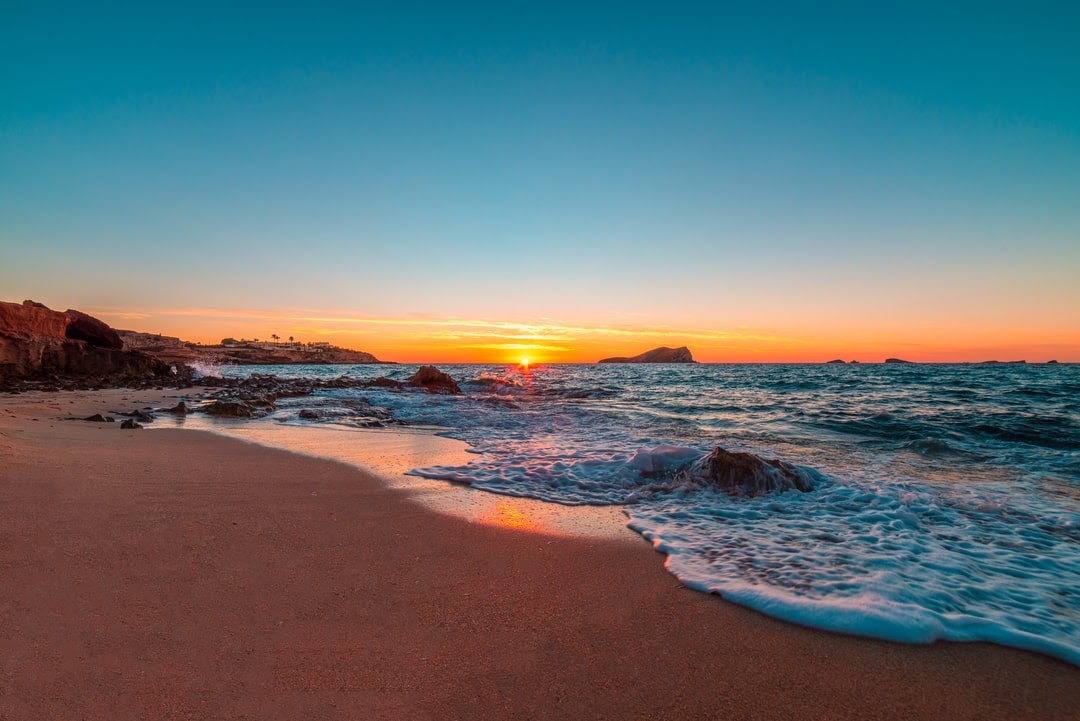 Between San Antonio and San Jose is Cala Comte, also known as Cala Conta. It is a bay formed by a rocky coastline where you can quickly walk down to the shore and enjoy the view of one of Ibiza's most iconic sunsets. The beach is quiet, but there are some restaurants where you can watch the sunset with friends over food and drinks.
Any resident or tourist who has experienced this part of Ibiza would point you to Sunset Ashram as one of the favourite vantage points. A bar and restaurant set at a strategic site in this area, this lost paradise encourages every individual to connect with nature, relish the tranquility, as they feel every second of the magical sunset moment.
Muro Alto Beach is a spot next to Cala Conta Beach on the east coast of Ibiza. Muro Alto offers spectacular views for those who want to stay on land instead of water all day long.
Cala Gració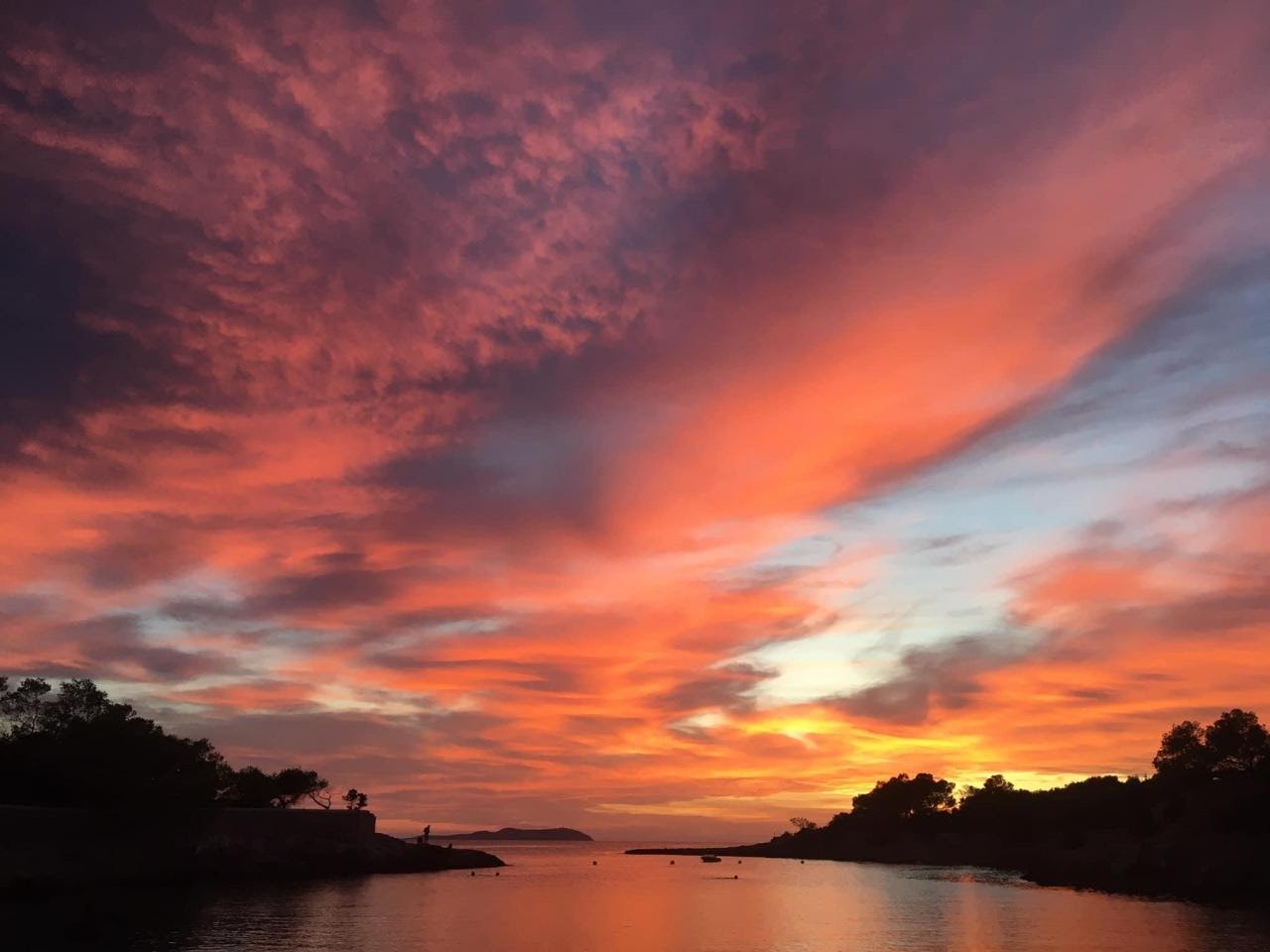 A little north of San Antonio are Cala Gracio and Cala Gracioneta. Both are equally amazing to watch the Ibiza sunsets.
Cala Gració is another bay that sits by the coastline. This beauty is perfect for adventurers who love hiking and exploring new places. Cala Gracioneta is a beautiful restaurant that serves great food and cocktails, perfect for sipping on while enjoying your time at the beach. The restaurant sits in a little cove that's perfect for spending the day sunbathing, snorkeling, and swimming in the turquoise waters.
Cala Tarida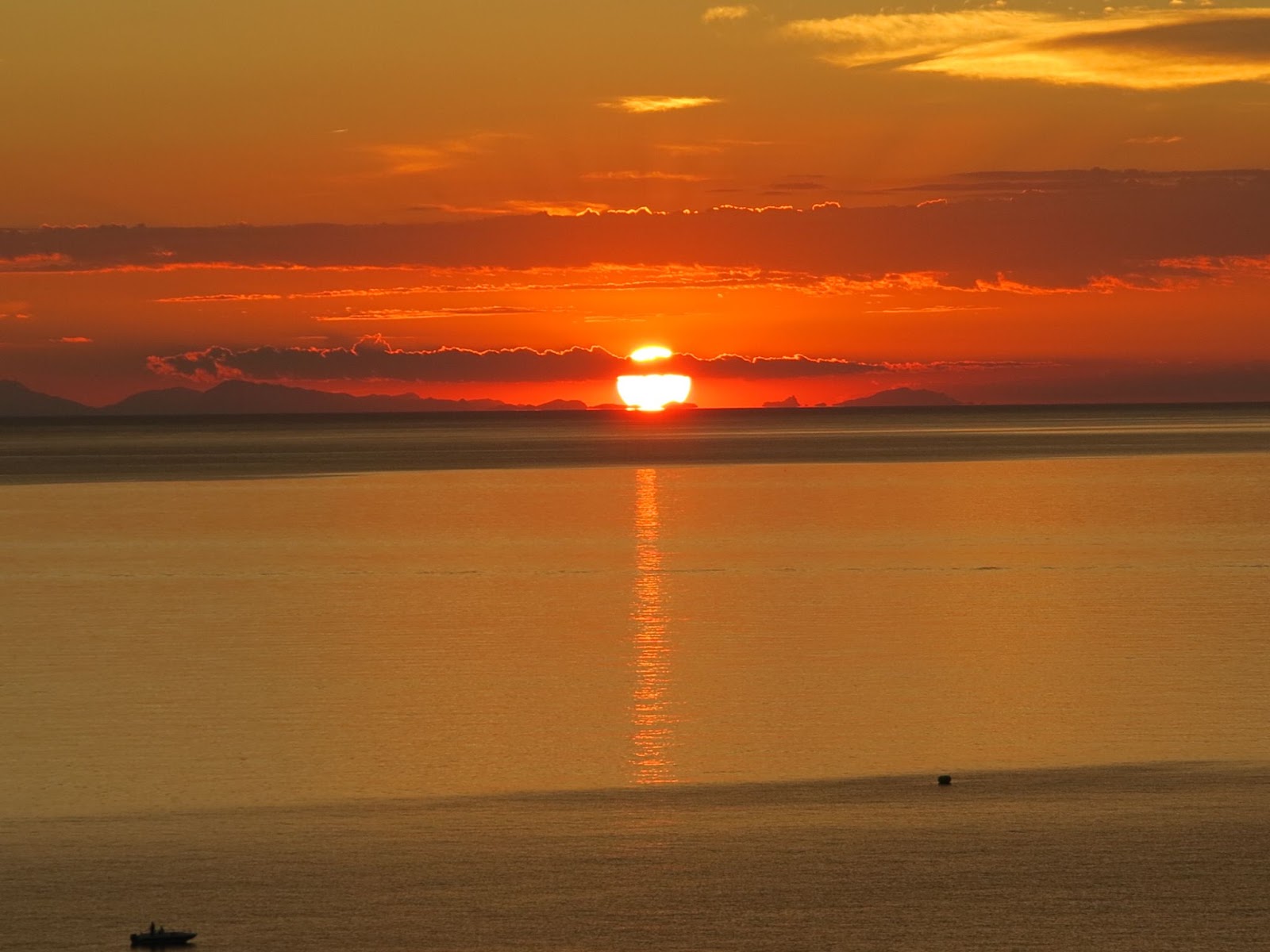 Cala Tarida is a white sand beach, which is also the longest beach on the island with the picturesque blue Mediterranean waters. The coast is popular because of its steep points and stunning cliffs, perfect for taking Instagram photos. A popular spot at Cala Tarida is the renowned Cotton Beach Club, where you can rub shoulders with the rich and famous. Here, you can take things easy as you rest yourself on luxurious day beds while listening to the waves and enjoying your favourite drink. It is the perfect place to spend the evening looking out over the breathtaking view of the coastline and an endless sea stretching out into the horizon. Definitely, this attraction is the ultimate spot to watch the Ibiza sunset making it ideal for romantic couples.
Cala Carbo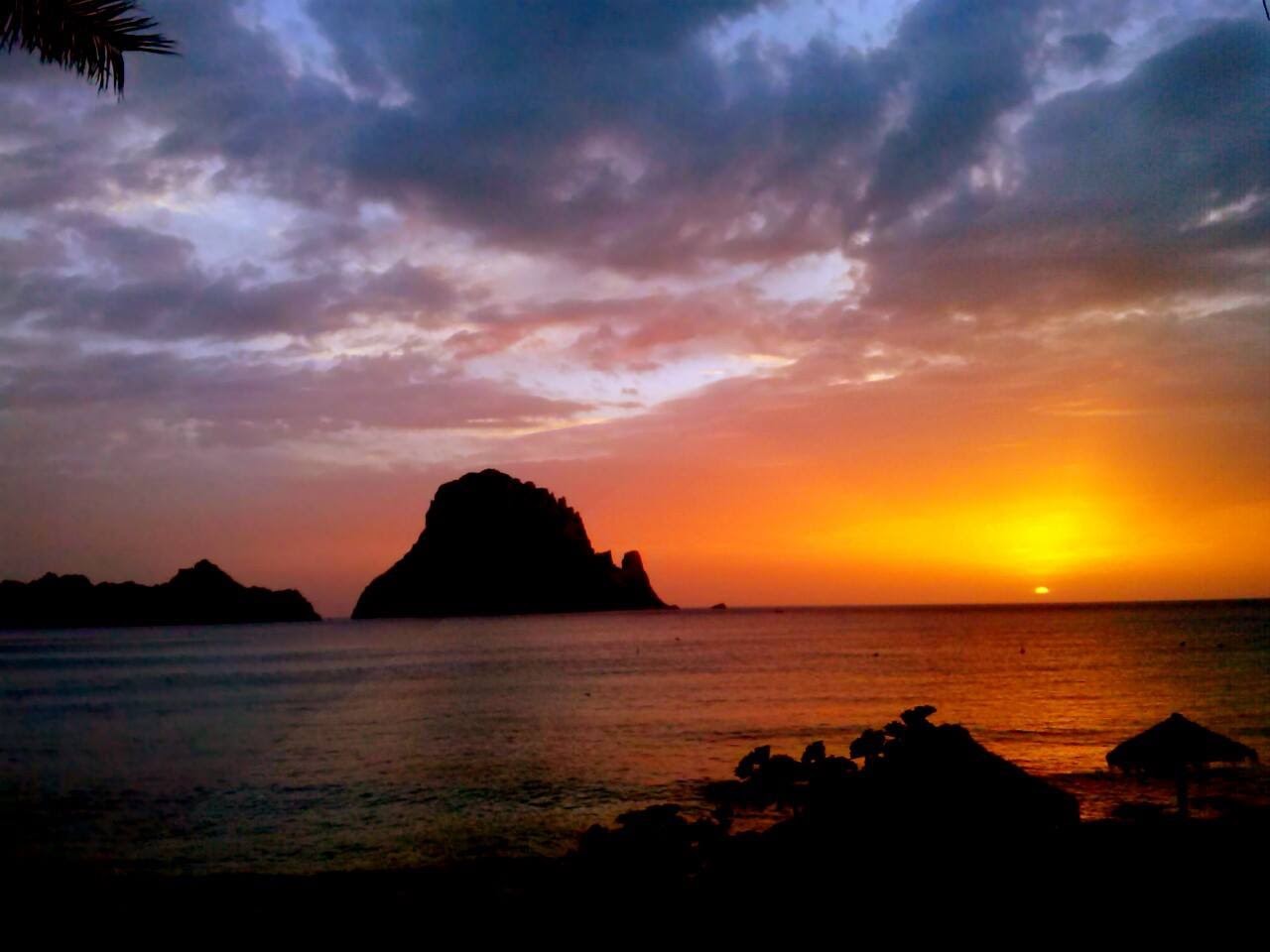 Cala Carbo is a wonderful private small beach with a sheltered sandy cove popular with Spanish locals. Relax and take a swim in the clear waters, or have a steady stroll over the rocks and do some fishing. Try the famous gastropubs in this area: La Mesa Escondidia, Restaurant Balneari, Restaurante Can Vicent.
Here you can indulge in sumptuous fish dishes and fresh fruit juices you can't easily get anywhere. Cala Carbo offers a great place to laze around and take in the wonderful Ibiza sunset.
The Iconic Ibiza Sunset Strip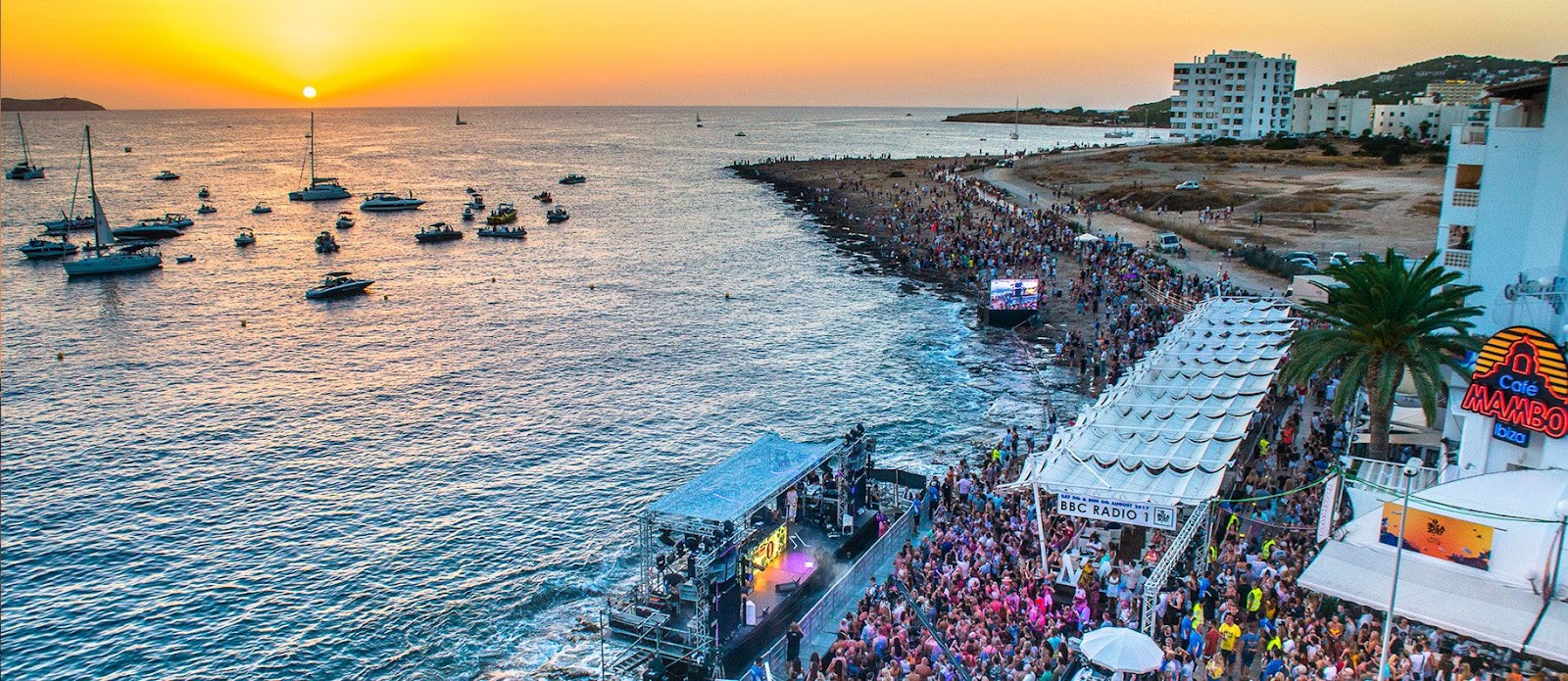 The famous sunset strip reputation precedes it, set in San Antonio, offering an array of restaurants and bars. The most popular is the world-renowned Café del Mar. It was the first to start the sunset sessions back in 1980. Over the past 41 years, it's hosted some of the world's best DJ's Pete Tong, David Guetta, Martin Garrix, John Digweed, and Swedish House Mafia, who have a weekly residency there during the summer.
Open day and night, Cafe del Mar offers a unique experience for everyone — whether you prefer a few chilled drinks in the afternoon or want to experience the party vibe with one of the world's top DJs playing live. All these are fun while you sip on sangria as the sun comes down. This iconic place is a must-visit when you go to the magical white island.
Locals go to Café Mambo to enjoy the setting, and this is best done by riding a boat in San Antonio Bay that cruises near the restaurant. It's a must-experience for every tourist as everyone, including the residents, regards the trip near Cafe Mambo as the most fulfilling way to enjoy the Ibiza sunset.
Ibiza Sunset Times
| Month | Sunrise | Sunset | Hours of Daylight |
| --- | --- | --- | --- |
| April | 7:10 | 20:36 | 13h 25min |
| May | 6:37 | 21:05 | 14h 28min |
| June | 6:29 | 21:23 | 14h 54min |
| July | 6:32 | 21:24 | 14h 52min |
| August | 6:55 | 21:06 | 14h 11min |
| September | 7:23 | 20:24 | 13h 1min |
| October | 7:50 | 19:37 | 11h 47min |
What Side Of Ibiza Does The Sun Set
The south and west coast of Ibiza offer some of the most magical and breathtaking sunsets in the world. Each year, thousands of visitors spend many evenings in bliss watching the sun come down from the beautiful beaches. Es Vedra is one of the most peaceful and tranquil places to watch the Ibiza sunset. Apart from the good sunset spot at Cala d'Hort, the mythical and majestic rock gives off amazing energy. Many have said that the views here are second to none. The Ibiza sunset is something everyone should experience in their lifetime.